Makeup For Athletes: Oxygenetix Is The Answer
Trail runners, triathletes and obstacle course athletes battle all of the elements... kicking up dust down the mountain trails, dunking in mud and swimming in the Pacific Ocean. On top of that, we're often racing under the sun's strong rays.
I've struggled with hyperpigmentation / dark spots all of my life. As a competitive trail runner, I'm always concerned with protecting my skin. Unfortunately, I've had trouble finding a foundation that could provide the right long-lasting coverage and SPF. For years, I've run with a foundation and a powder to set it; but, by the time I cross the finish line, my makeup is caked and blotchy. 
When I learned about Oxygenetix after the company was honored with Brand of the Year at the 2019 Daytime Beauty Awards, I was overcome with relief! "Perhaps I've finally found the foundation for me," I thought to myself.
After visiting with Randy Fisher of Oxygenetix, he educated me on color matching (finding the right shade) and proper application. It turned out I needed a blend of Walnut, Beige and Taupe, depending on the season and how tan my skin is. With a 10k trail race this past weekend at Vasquez Rocks Natural Area Park in the Sierra Pelona Mountains, I decided to put Oxygenetix to the test. 
How did it do? I give Oxygenetix foundation and A+! 
I applied the foundation at 5:00AM, raced at 8:00AM, crossed the finish line finishing First Place female (beating my 10k record, 1:01:19) just over an hour later and my skin looked crystal clear and fully covered long after I got my medal! Dust, sun, etc.... it didn't matter with the foundation's SPF 30 UVA/UVB protection.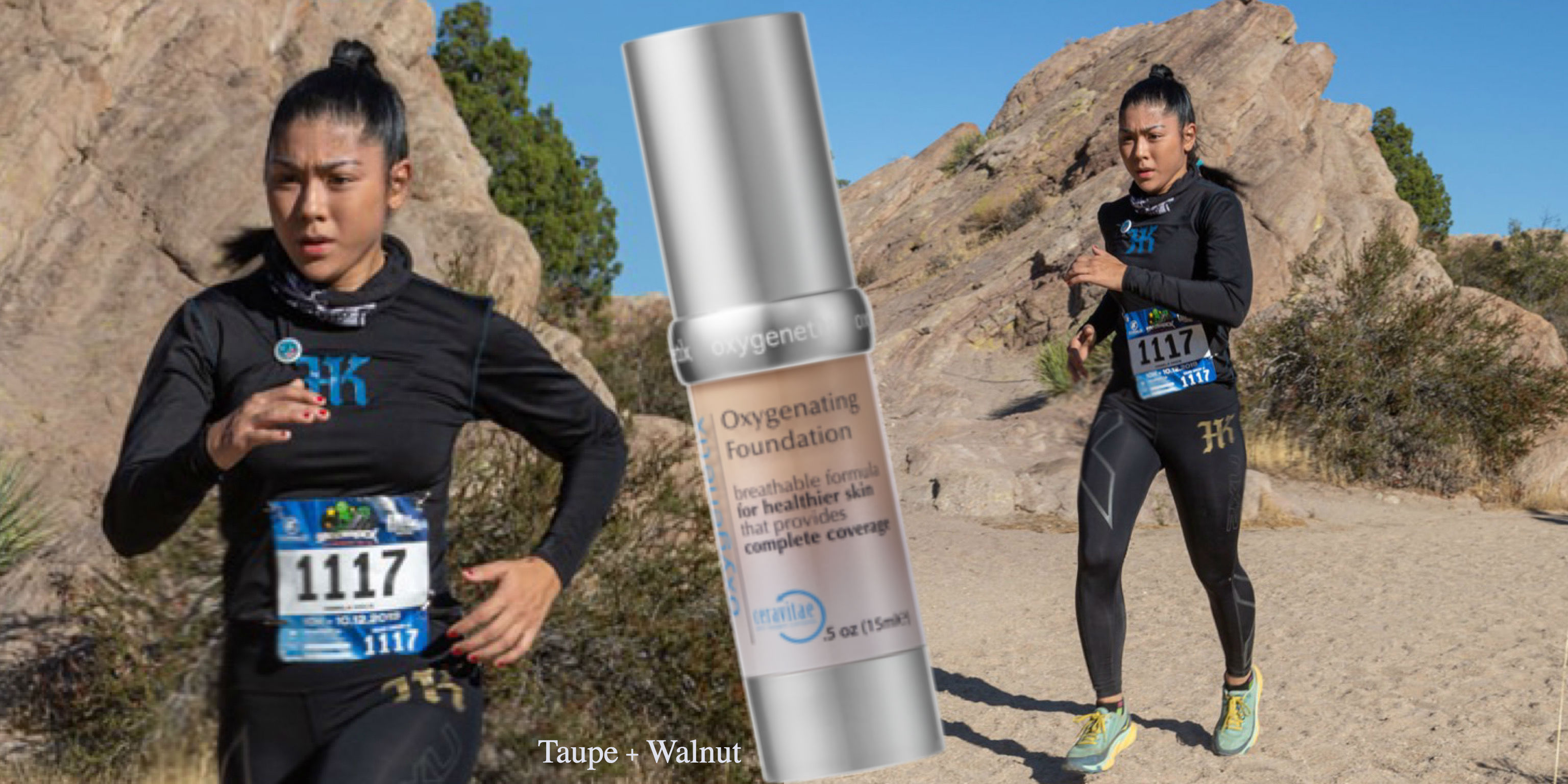 So, what makes the foundation so performant? It's science:
The company was co-founded by the late Barry Knapp and Kort Pearson. They formulated Oxygenetix in the lab for post-procedures. The oxygen-enriched, protective foundation minimizes patients' scarring, discomfort and social downtime.
Treating all skin types, acne, burns and more, its formula utilizes a super charged patented oxygen complex called "Ceravitae"  that takes in oxygen via osmosis, supporting collagen and elastin production.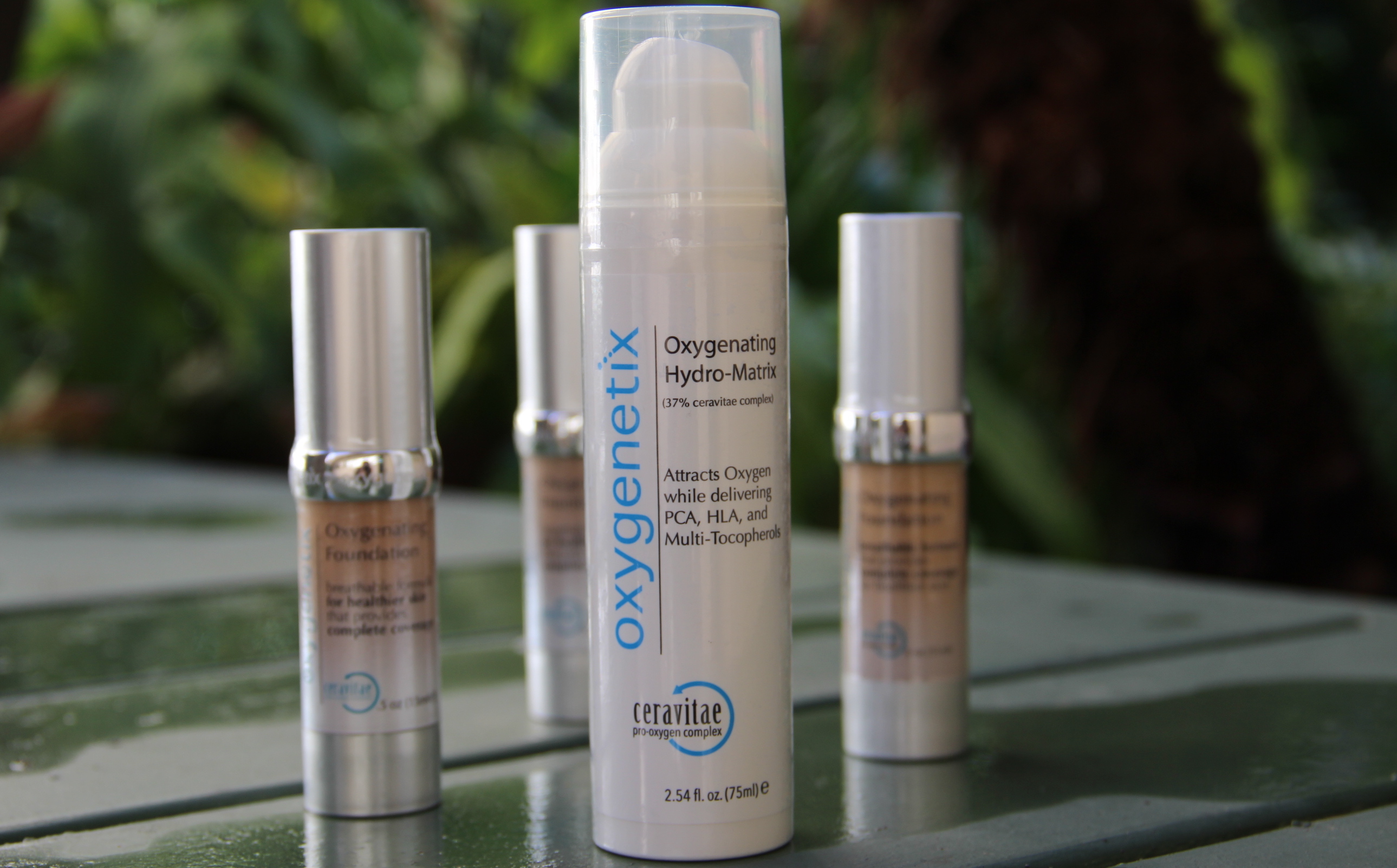 This aerobic effect helps cells work harder and stimulate connective tissue growth. They also have an Acne Control Foundation, which is amazing for those battling acne and breakouts. You don't have to worry about clogging your pores. 
I also love their Oxygenating Hydro-Matrix moisturizer. It's unscented and perfect for those with sensitive skin. 
Did I also mention, Hollywood stars use it too? Gal Gadot, Kourtney Kardashian, Anne Hathaway, Kate Bosworth, Ellie Goulding, Melissa McCarthy and many more. 
100%, I will be crossing every finish line with Oxygenetix! 
Source: