How to stop sweating your makeup off at the gym
Written by Women's Fitness June 01, 2022
With gyms reopened and summer just around the corner, your face it about to get a whole lot sweatier. Wondering how to stop sweating your make up off at the gym this summer? We've rounded up some sweat-proof make up tips and product recommendations to keep your face looking fresh all day long…
It's official – makeup meltdowns are a thing of the past. This summer, there'll be no foundation slips on a hot commute, or panda eyes as you step out of the pool – the latest high-tech formulations are designed to hold in the heat, even while at the gym. And, no, that doesn't mean long-wear, cakey solutions. These days, summer makeup is all about hydrating, good-for-skin bases and durable sheer stains for a natural glow.
'Makeup has developed a lot recently, so now you'll find options that stay put whether you're heading to the gym or the beach,' says Stacey Whittaker, makeup artist and skincare expert. 'Brands have worked on their formulas to produce products that promise not to clog pores. And makeup doesn't have to be full of chemicals to last all day – these formulas are lightweight and breathable, but provide coverage with staying power.'
Here's how to stop sweating your make up off at the gym and ensure your makeup goes that extra mile in the summer heat…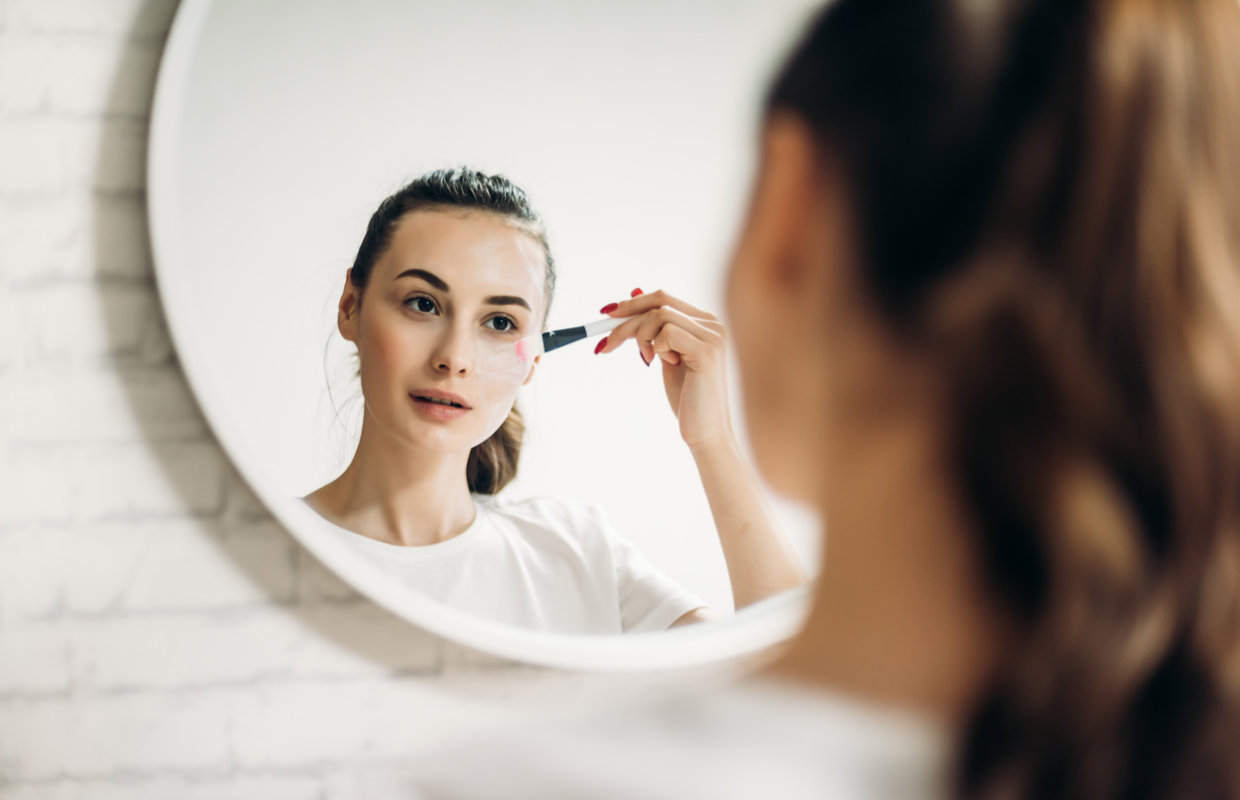 Best sweatproof primers and bases
Learning how to stop sweating your makeup off at the gym starts with finding the right base for your skin type. With the right complexion products, you can stay looking fresh however hot and sweaty it gets.
Creating the right look in the heat means you need to think about both your choice of product and the application. 'Use a primer before your base to keep your makeup in place for longer,' says Stacey. 'Wait around 10 minutes between applying your primer and foundation to allow your skin to settle.'
Buffing your base with a brush will help create a seamless blend so that your foundation isn't just sitting on top of your skin – making it prone to melting. If your skin is oily, opt for mattifying base products that reduce shine and limit excess oil in your t-zone.
'Try a matte finish foundation,' Stacey recommends. 'As your makeup wears throughout the day, it will help control your skin's natural oil and shine. If your skin is dry and flaky, however, you should go for more of a dewy base.' Cream base formulas tend to wear better in the heat than powders, according to Stacey.
'All makeup is liable to move around a little in extreme heat, but creams won't turn patchy or cakey in the way that powders can.' If you're planning on minimal makeup on holiday, a tinted moisturiser with SPF protection is a one-stop product to enhance skin, without feeling heavy.
Sweatproof bases to try: Oxygenetix Oxygenating Foundation SPF25 (£55) contains skin-friendly aloe vera and grape seed extract.
Source: